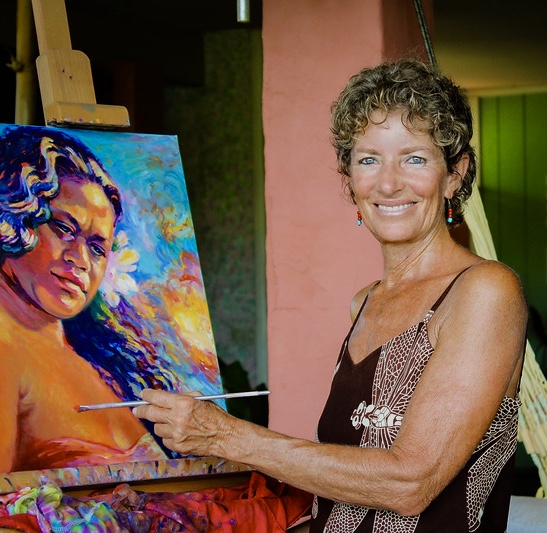 I've been drawing people since before i could write my name. Obsessed with capturing a likeness and the beauty of the human form, I spent my childhood sketching  classmates and teachers, doodling fancy ladies in the margins of my homework, writing volumes of comics, and illustrating fairy tales.
After earning my Bachelor of Fine Arts degree in painting and dance at Antioch University, i raised three children and a herd of milk goats on a farm in the Blue Ridge mountains of Virginia. There i learned about gardening and herbal medicine, chopping wood and environmental activism, counseling and African drumming.
My children, now grown up, are my favorite models and can be seen in many of my paintings. I live on the island of Kauai, where my paintings reflect the faces of the community and the lush colors of sea, sky, and rainforest mountains. I love to dance, play drums, sleep under the stars, and swim with dolphins and whales. I teach Nonviolent Communication and am the founder of Love Tribe drum and dance ensemble and Aloha Africa cultural exchange project.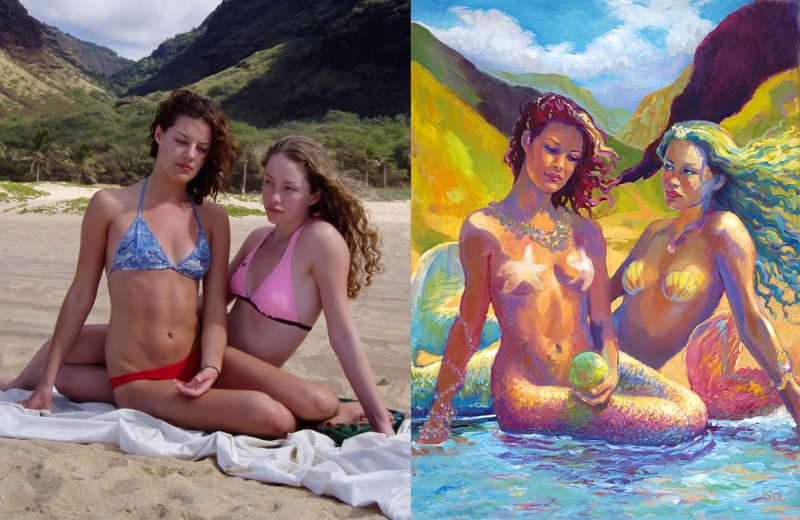 I keep on living with the fullness of the One, Like the heat of the sun Or the skin on the drum.
"You have the most uncanny ability to access the "aumakua" (essence) of a person; when I look at your paintings, I can see the person's spirit shining through as their most exalted and authentic Self. I love your paintings so much. You must live in an amazing world to be able to see so deeply into the beautiful soul of a human being."
"Isa's art can transform mundane reality into the mystical power of Nature."
"The quality of light and the beauty of the form are an intimate expression of the human being in its natural state of innocence. Each painting is a taste of the Garden of Eden."
" What is so unique about Isa's art is the way she captures a person's expression, the look in their eyes."
"Isa paints the magic that she sees and that she lives."
Thank you so very much, Isa! You have created a piece that will be cherished for a lifetime.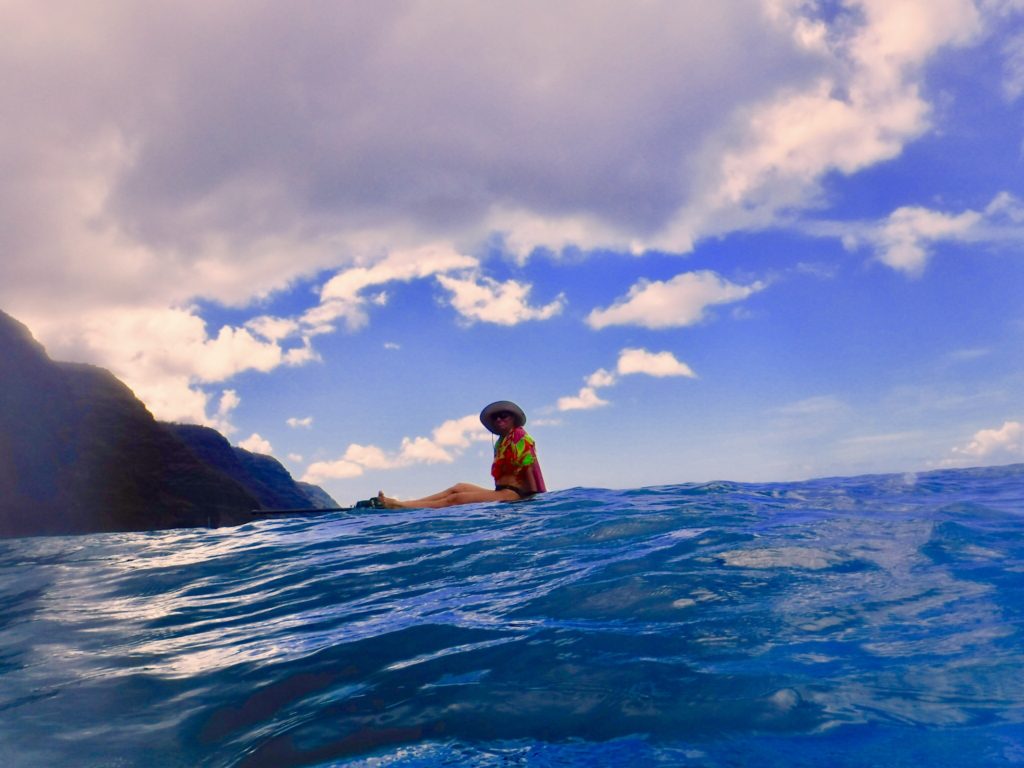 Mermaid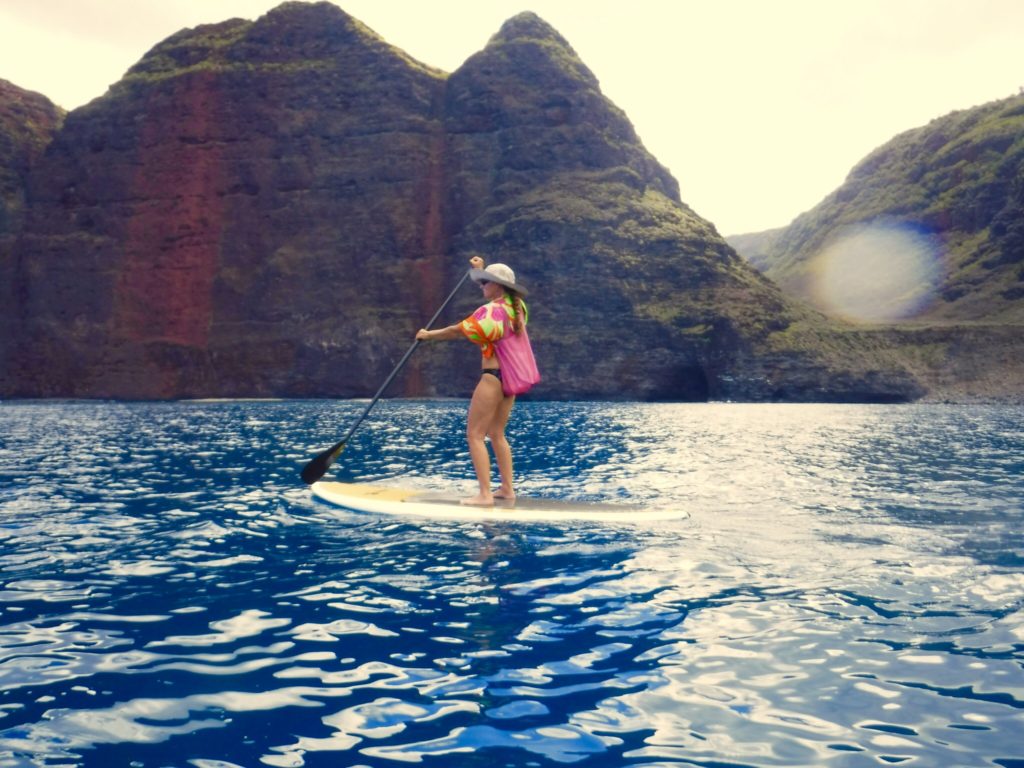 Paddling Kauai's Na Pali Coast