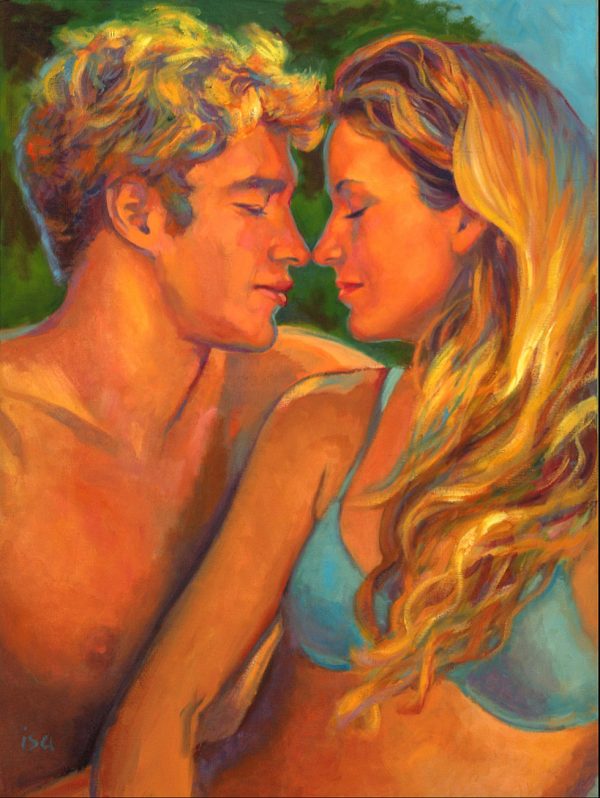 How To Commission a Portrait
"This has been SUCH an affirming and encouraging and wonderful experience for me! I offer deep gratitude from my heart for your incredible gifts."- Robyn
"Thank you so much, isa, for contributing EVERY DAY to our joy!"- Cathy
A portrait from photographs, or a sketch from life on Kauai
A pastel drawing on paper or an oil painting on canvas
One person, a couple, or the whole family
Face only, or full figure with landscape background
Your human essence or your mermaid or faerie self.
"Your painting is my most favorite thing I've ever had. I've built an altar around it." – T.J. Wead
"Just want you to know how much peace, joy, and love I feel when I look at this painting. I am lying on my bed staring at this picture of my mermaid – and absolutely loving it!" – Michael Click
On Kauai, you can experience a live portrait sitting with isa Maria. She completes a bright, colorful pastel drawing while you pose. The direct interaction with the artist provides a fun and dynamic connection that shines through in your portrait.
Photographs offer boundless possibilities for creative poses, expressive gestures, and subtle detail. You may furnish your own photograph of the pose you'd like painted, or have a private photo session with the artist at your favorite spot on Kauai. Photo session with isa Maria and photographer Ron Mayer (you get to keep all photos)…….$250.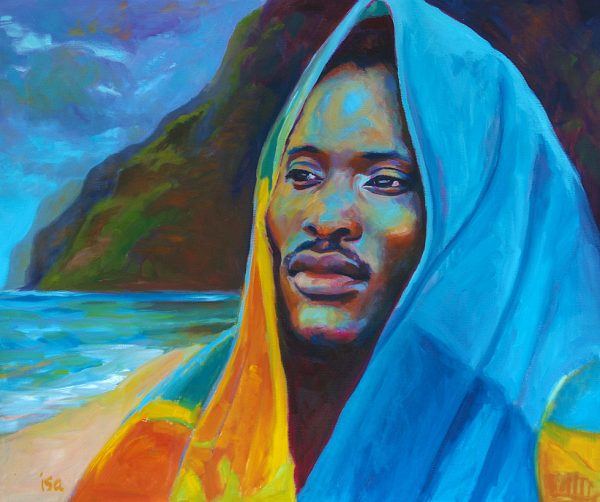 To Plan your Custom Portrait by isa Maria
To create the pose that best expresses your natural joy, and to discuss medium, size, colors, and other choices, Contact isa: email or 808.652.6139
Your drawing will be rolled up and mailed to you in a tube for $15.00 in the U.S.A.  Pastels, like chalk, will smear when anything touches them. Once out of the mailer tube, it's best not to roll up your pastel again. I recommend opening your tubed drawing at the frame shop. After being matted and framed behind glass, it is permanently preserved and won't fade.
Your stretched canvas painting will be packed and shipped by UPS. Oils won't fade or smear, and framing is optional. It is recommended that after six months of drying time, an oil painting be coated with varnish for a glossy finish and easy cleaning. High quality varnishes are available at art supply stores and can be sprayed or brushed on.